Cadillac Auto Repair Specialists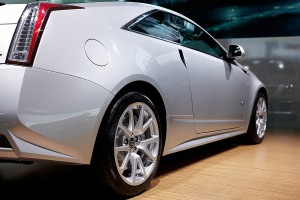 For over 40 years here in Northridge, we've been providing Cadillac Service and Auto Repairs for the San Fernando Valley's Cadillac owners.  Many area residents have found our Cadillac independent garage to be more comfortable, more convenient and more affordable than the Cadillac Dealerships for auto repairs and service.
Since the Cadillac Dealership in the area has closed we've seen even more Cadillac owners bring their car in for service here.
Under-Warranty Cadillac Maintenance done here
You may not know that you DON'T have to bring your Cadillac into the dealership for your manufacturer required maintenance.  Because we are a well qualified automotive service center, and because we use qualified OEM or better parts for service, your under-warranty maintenance can be done here.
Specializing in Cadillac Repairs
For decades, High Octane Automotive has been known as the area's Cadillac Specialists.  This is because of our experience, our equipment and specialized training in Cadillac Service.  Our ASE Certified and ASE Master Technicians provide top-notch service for your Cadillac car or SUV.
We are General Motors Protection Plan authorized, which means that we can perform your extended warranty repairs the same as the dealer.